Marine propulsion systems and components :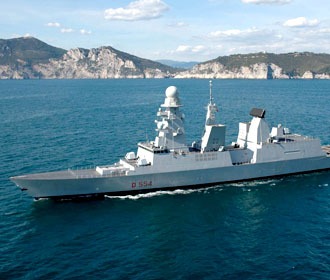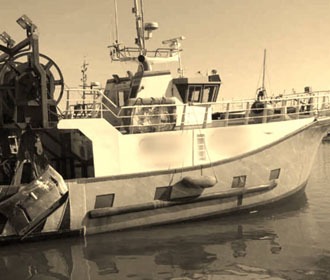 Experience, expertise, passion and courtesy ...
In Eliche Radice we are always available to suggest the best solution suited to your needs to ensure excellent performance, optimization of results, time saving, reliability, technical capillary support and a great, great passion for navigation.
Eliche Radice was founded at the beginning of the last century (in 1919) and the company is still owned today by the Radice family.
It could be precisely this family formula, alongside a continual appraisal of the market, that has lead to the formation of a management structure that is capable of facing and managing today's complex problems in a continuously evolving market with autonomy and dynamism. The company structure in Italy is developed over 50,000 m², of which 15,000 m² is covered, and is made up of around 85 employees. Added to this is a commercial base in France (ER France).
The Eliche Radice foundry (600 tonnes annual capacity) it is the result of a continuous technological evolution, a perfect match between experience and research, the essential factors to achieve positive results. In 90 years of activity almost all the problems of propulsion in general, and more specifically those related to the propellers, have been faced and solved to the proven satisfaction of our customers from the most varied naval sectors.
Every single propeller project is the result of years of meticulous direct experimentation carried out in cooperation with the principal research institutes and naval tanks from all over the world. This vast data archive is the basis of the calculation programs used for defining the parameters of each project and the production drawing. The planning department directly develops the calculation programs which, by examining all the possible alternatives, is able to offer the best possible solution in terms of number of blades, area disk (DAR) and pitch/ diameter (P/D) ratios always keeping in mind the criteria of efficiency, silence, vibrations and cavitation. The planning is not limited to the propellers only: it also includes design questions related to the various components of the shaft lines produced by Eliche Radice. New materials and technical solutions are constantly being tested so that we can always offer the most efficient solutions. In today's planning 3D-CAD stations are used in order to facilitate the direct transfer of data to the CNC: we are specialized in:
Propellers, Shaft Lines, Struts, Rudders, Bearings
Truth Power, Technological Speed, Queen of the Marines, Mechanical Lines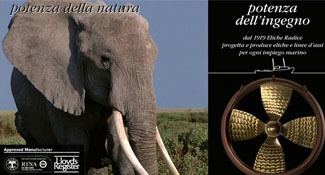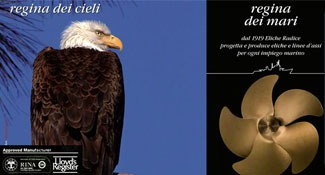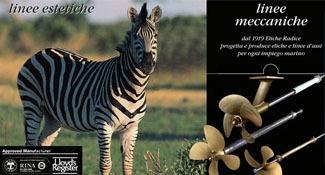 Do you want a free advice or quote?
Fill out our technical questionnaires online
Some applications and references ...